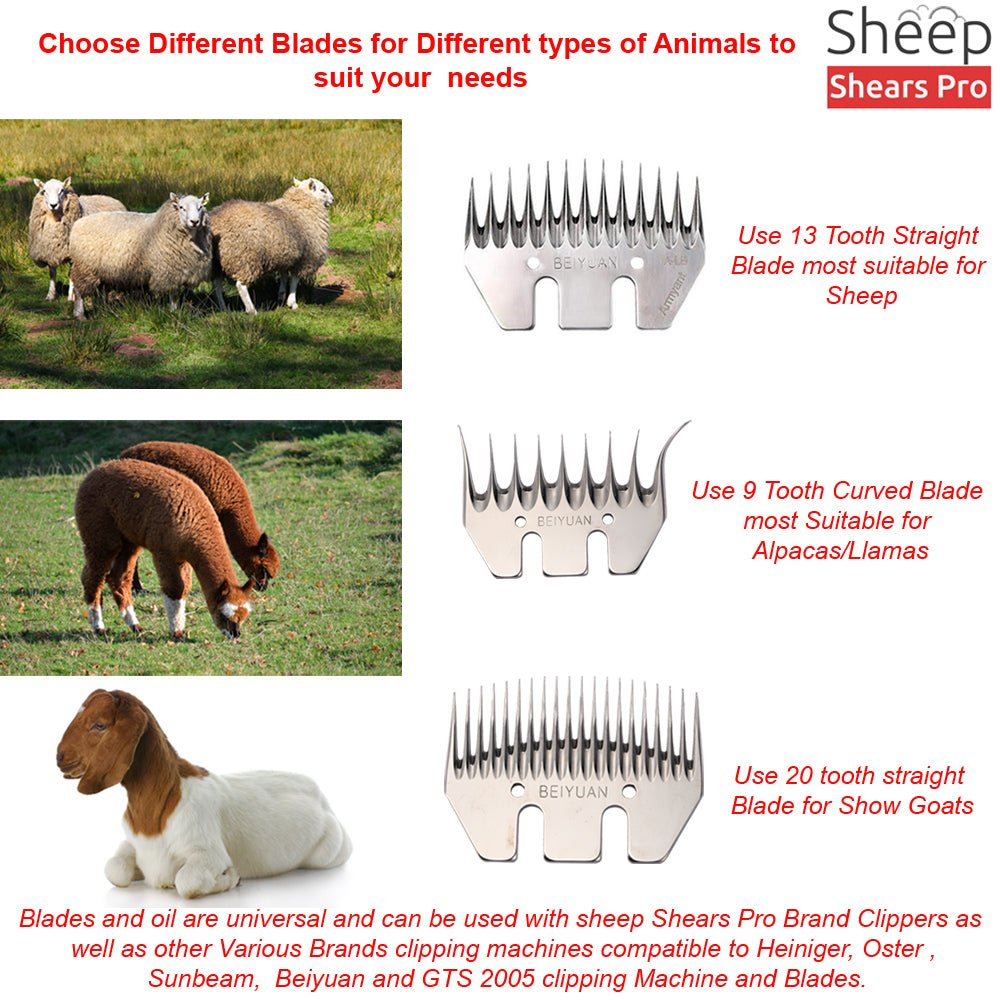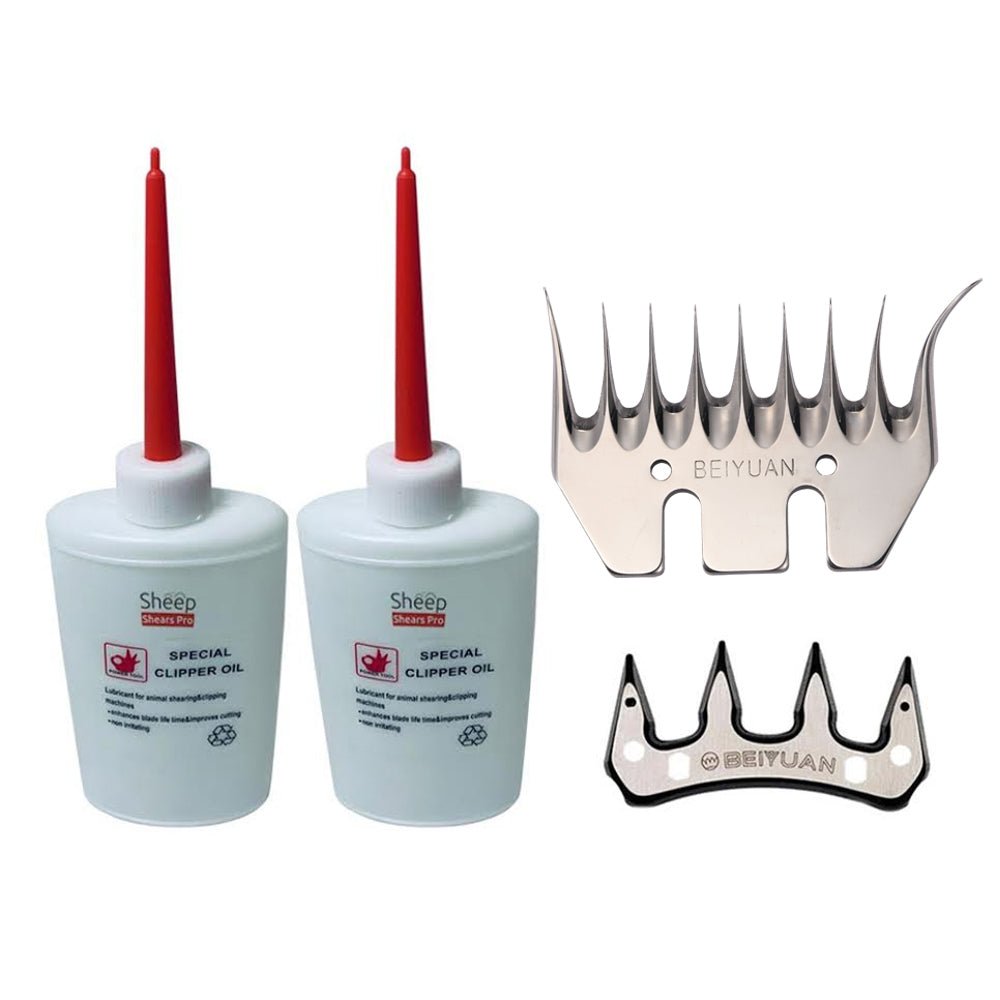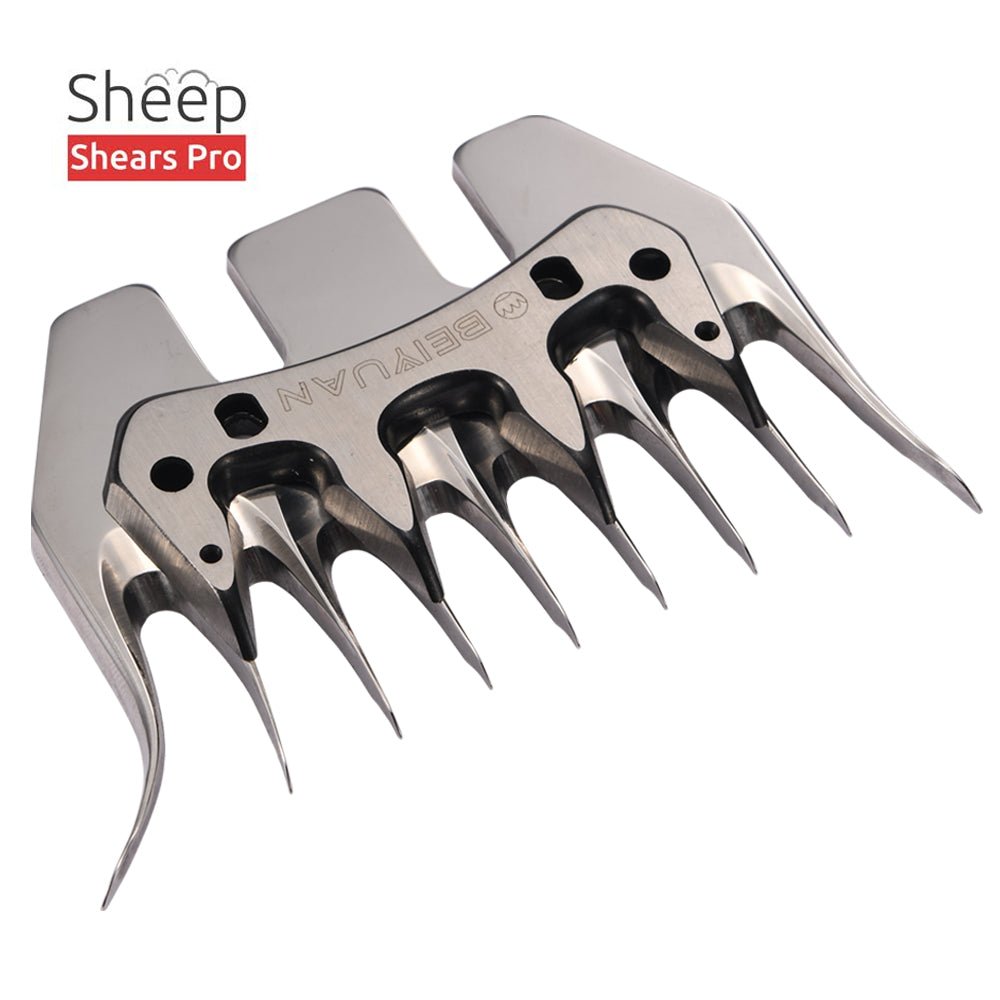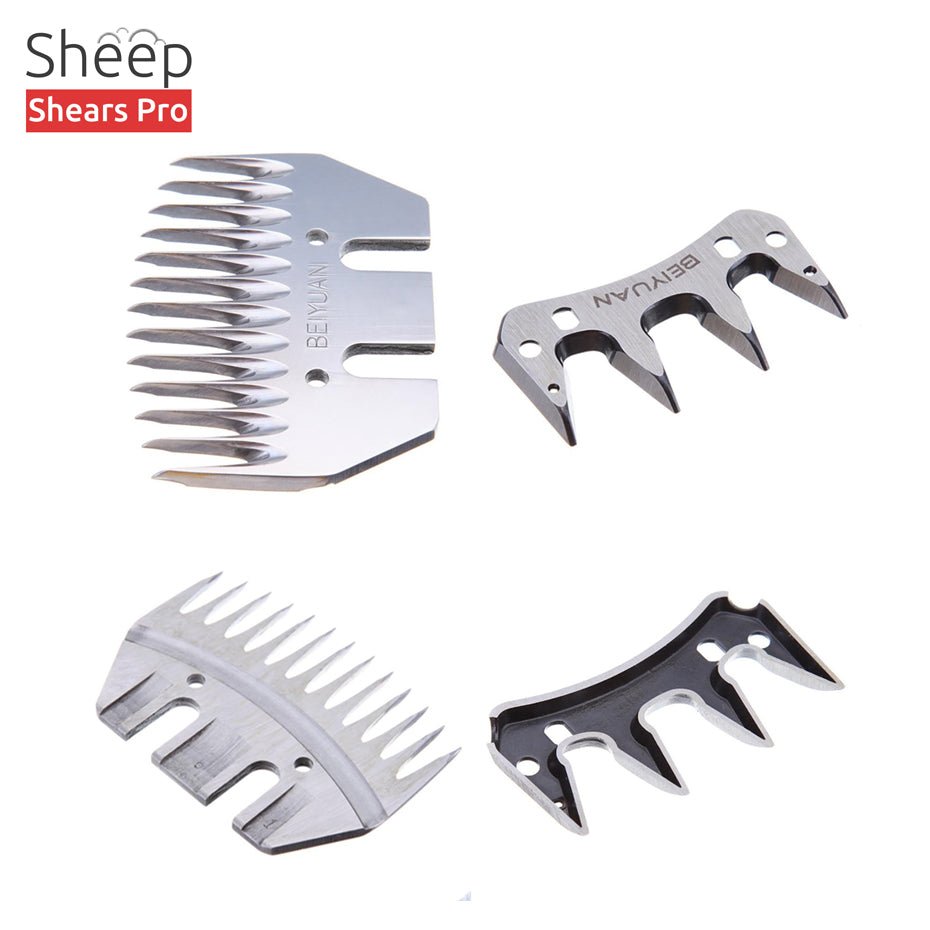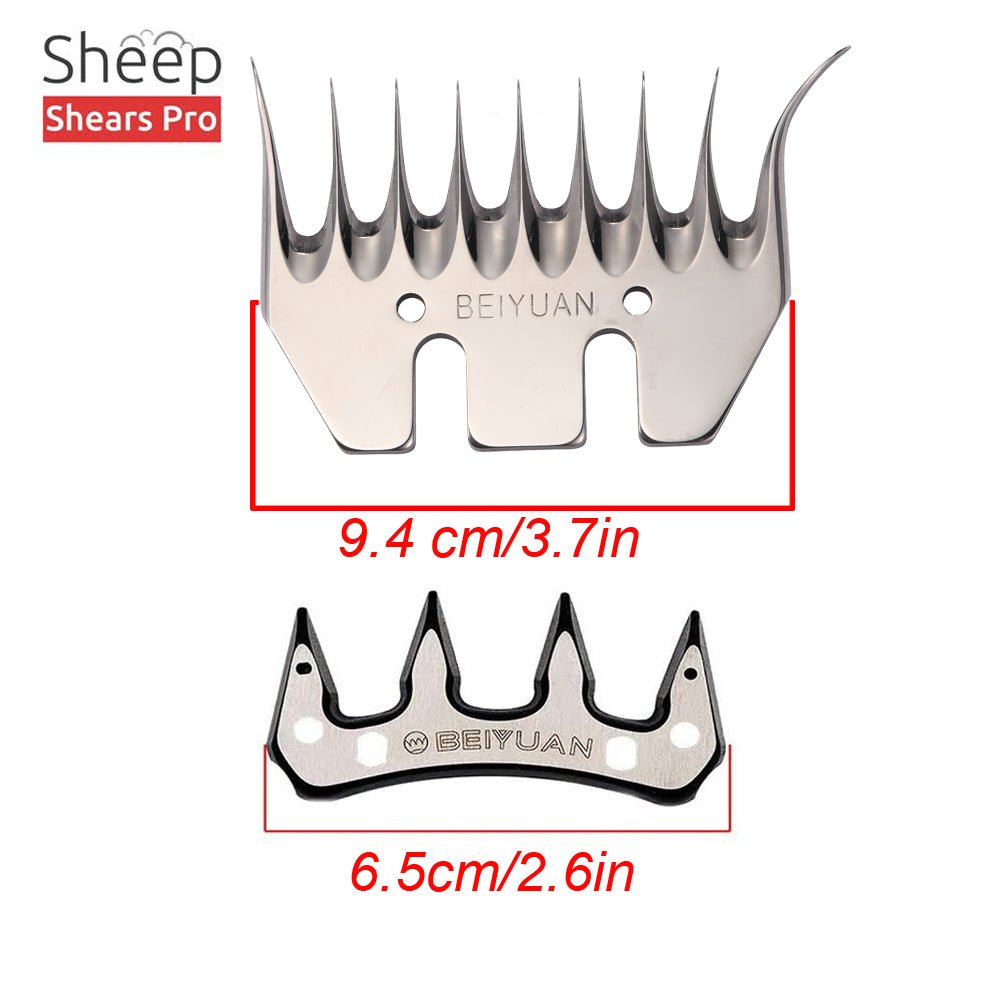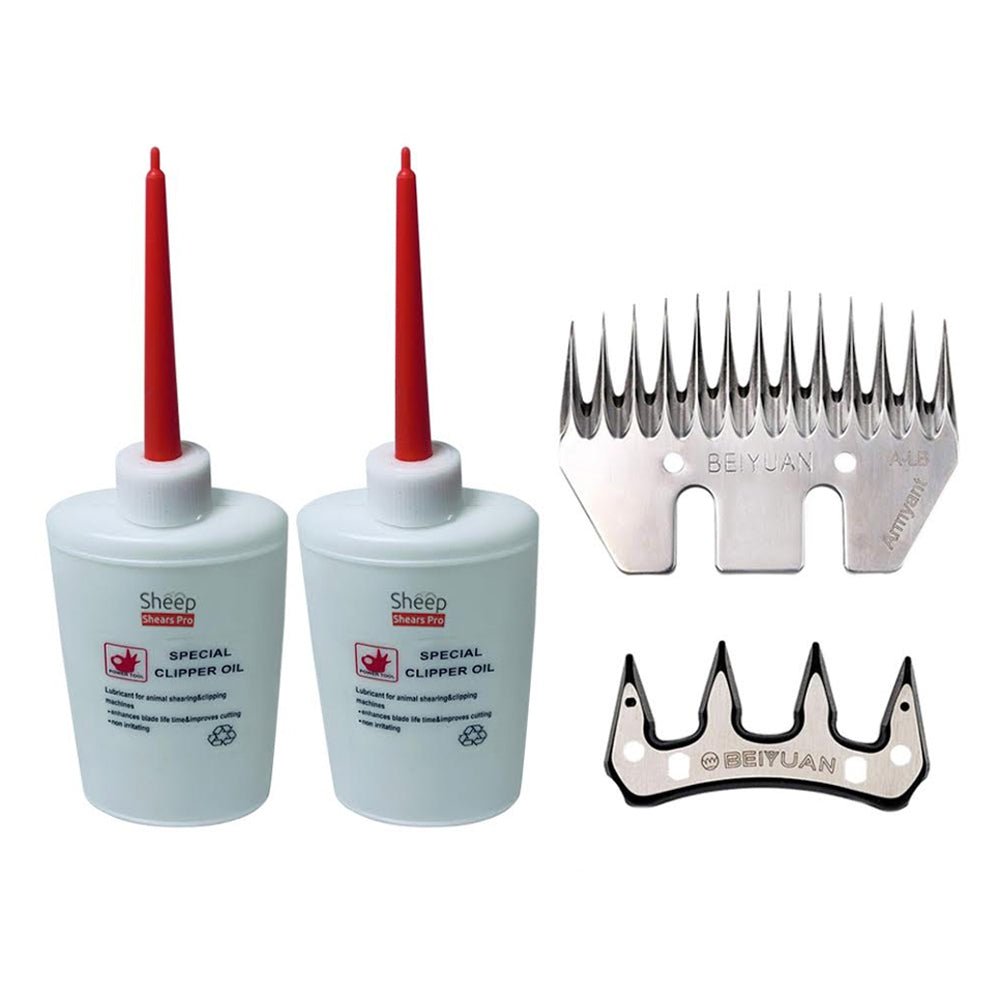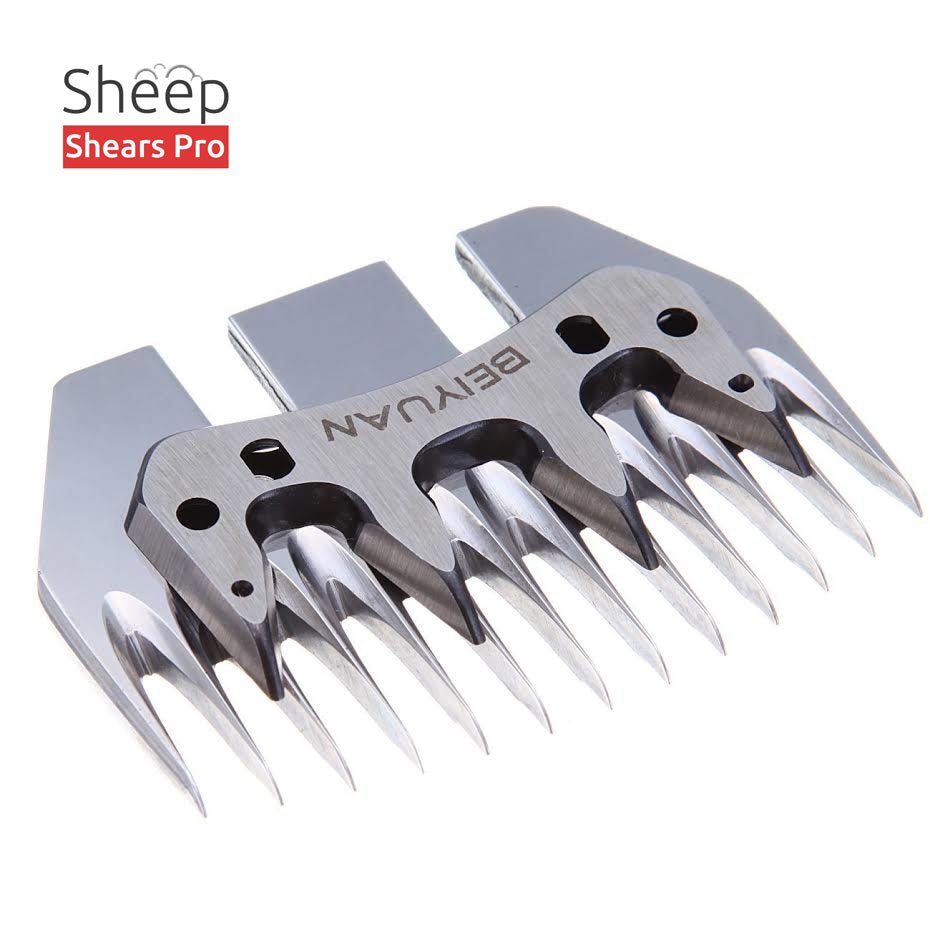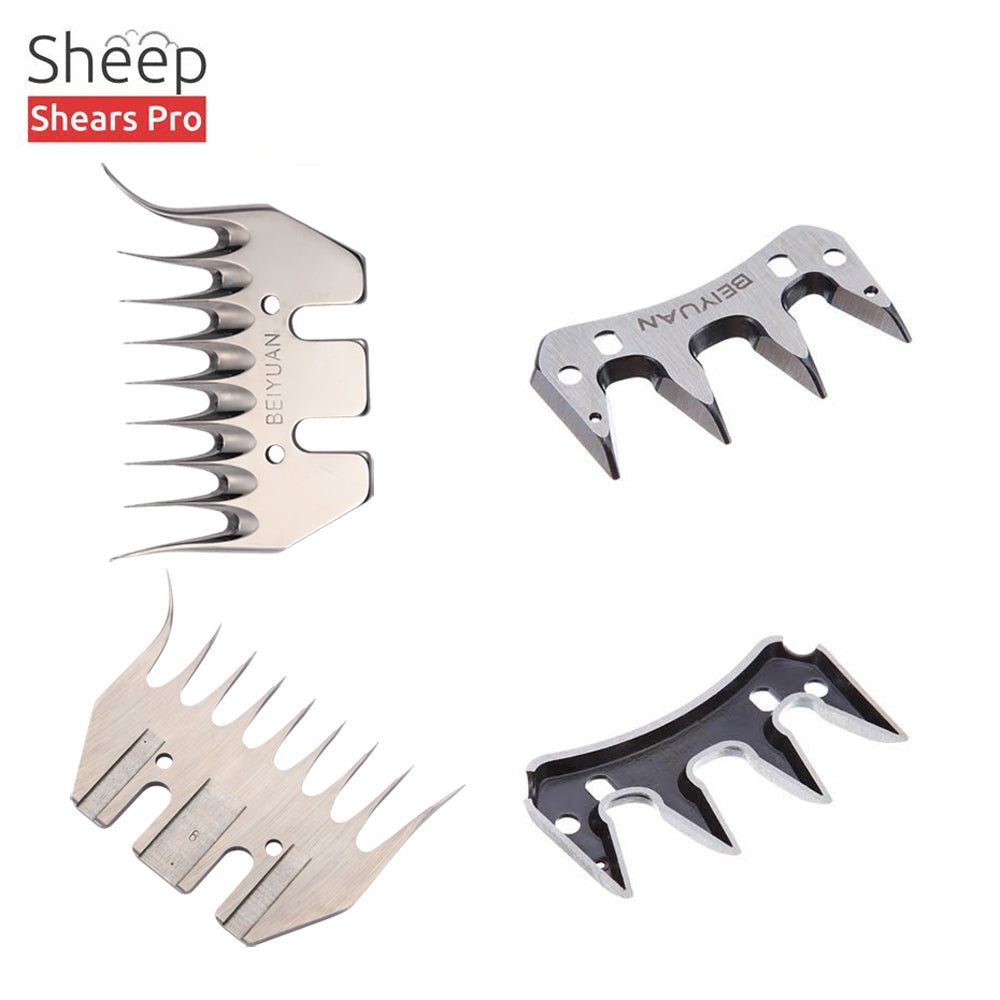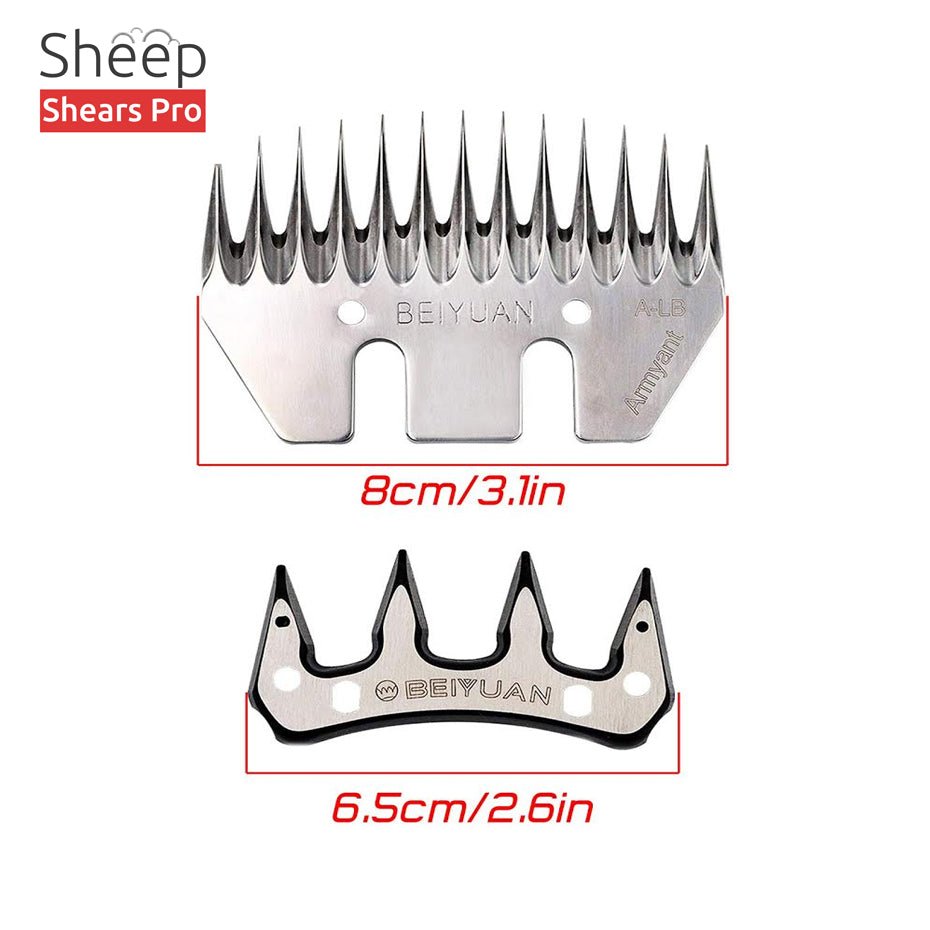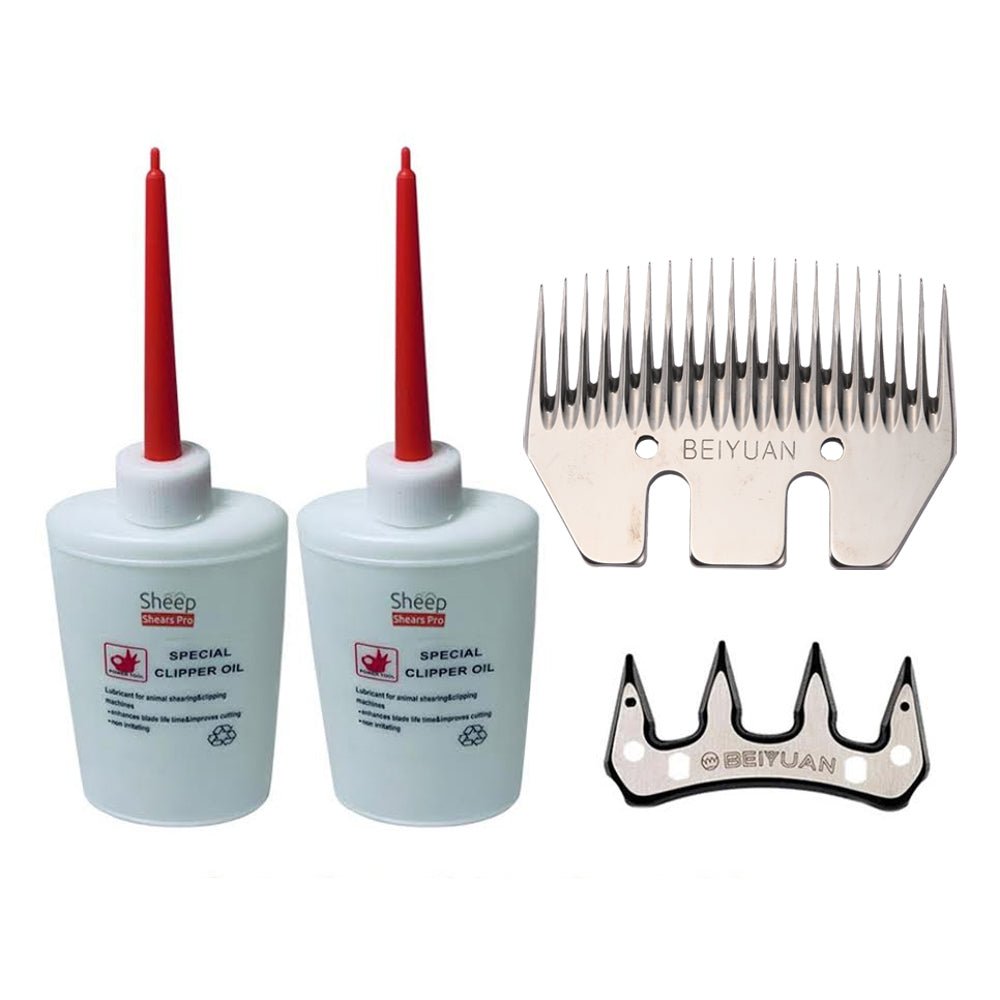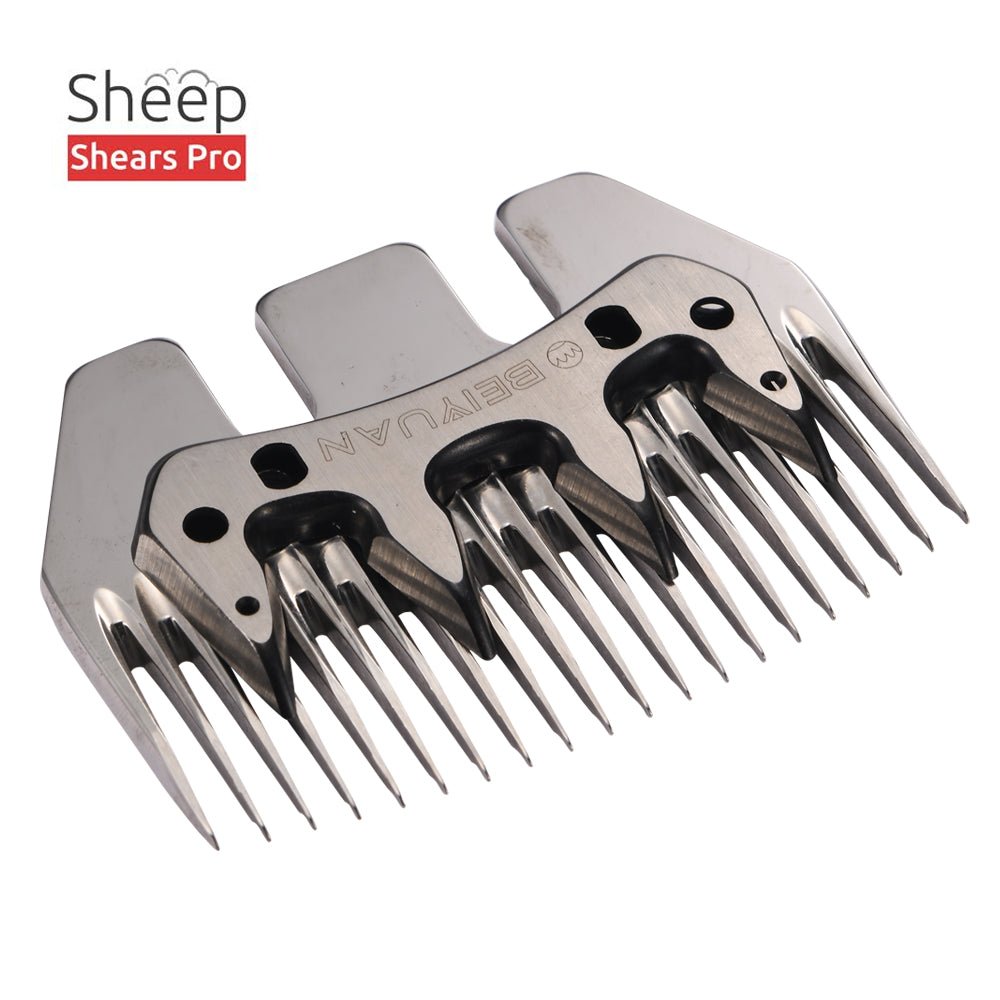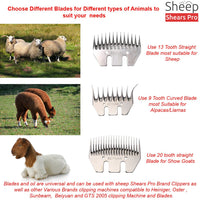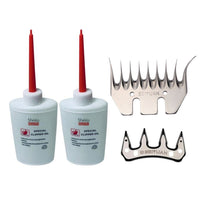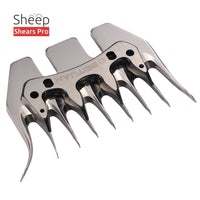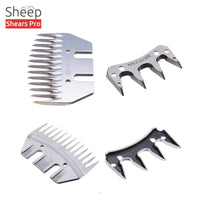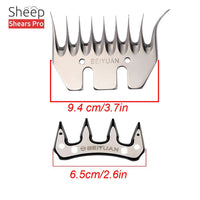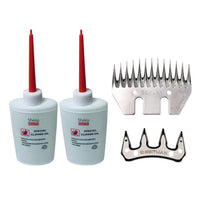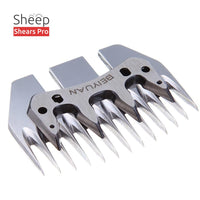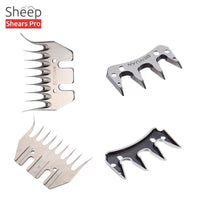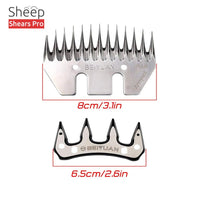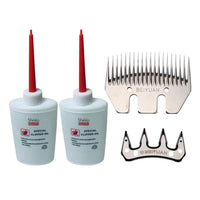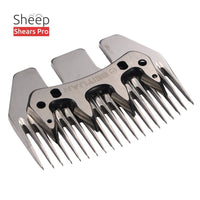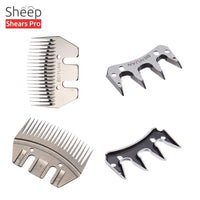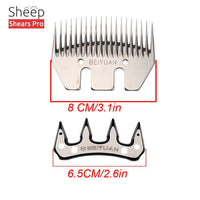 Sheep Shears Pro Replacement/Additional Beiyuan Clipper Blades for SSP500W Clipper

Features
Get the high Quality Professional Beiyuan(No 1 selling sheep clipper brand in Australia) Blade and cutter set with 2 Bottles of Lube oil for Sheep shears Pro 500W clippers and can be used with any universal clipping machine using those type of blades
Choose the 13 Tooth Straight Blade set best suited for Standard Sheep
Choose the 9 Tooth curved Blade set best suited for Alpacas and Llamas
Choose the 20 Tooth Straight Blade set best suited for Show Goats
To ensure a long life for your grooming blades, proper blade cleaning and care is required. Our odorless quick drying low viscosity oil provides a ultra-thin film reducing friction and heat, allowing blades to last longer and preform at maximum efficiency. Viscosity: V40=1.5-2.0 Prevents Rust and extends the life of the blades
Blades are made of High Quality Steel Gcr15Average hardness between 63 to 65 HRC made specifically for long lasting animal shearing. 1 Cutter Blade set on average can last about 50 head of sheep clippings!
Blades and oil are universal and can be used with Various Brands clipping machines compatible to Heiniger, Oster , Sunbeam, Beiyuan and GTS 2005 blades. The Oil is SUITABLE FOR ALL LIVESTOCK SHEARS AND HUMAN ELECTRIC CLIPPERS too – Our high quality clipper lubricating oil has been specially designed for all types of electric hair clippers and shears for humans, pets, sheep, goats, alpacas, llamas, horses, and other livestock
Includes (1) Beiyuan Blade with cutter set (Choose type you need) (2) 2 x bottles of lube oil Total of 6.8 Fl oz (200ml) for both bottles
Description
Do You use Sheep or animal Clippers and need high quality Beiyuan replacement blades and Lubricating Oil ?
Do you use the sheep Shears Pro 500W clipping machines or other clippers which use these type of universal Blades ?
Do you want to get Maximum performance from your clipper machine and your shearing experience ?
Do You need to protect and extend the life of your clipping blades without any rust build up?
Our Answer:-Get the complete replacement kit which includes 2 oil Bottles and 1 x Beiyuan Blade set. Replacement parts Made for expert shearing. Look after you clipping machine by using our high quality replacement blades and lube oil.
Features include:-
Anti Rust for your Blades with 6.8 fl oz (200ml) of oil
Longer Lasting Blades using correct lubrication-smoother clipping experience
High Quality Beiyuan Blade set for precision shearing. Dimensions(WxD)  comb 3.2"x0.2"/8.2x0.4cm, cutter 2.55"x0.2"/6.5x0.45cm
Blades and oil are universal and can be used with Various Brands clipping machines compatible to Heiniger, Oster , Sunbeam, Beiyuan and GTS 2005 blades
Choose the 13 Tooth Straight Blade set best suited for Standard Sheep
Choose the 9 Tooth curved Blade set best suited for Alpacas and Llamas
Choose the 20 Tooth Straight Blade set best suited for Show Goats
Designed for exceptional Clipping thanks to its high quality design It's the only Blades and Lube you should trust for all your clipping experience.
See for yourself the difference between Sheep Shears Pro replacement parts and the competition. Buy today with confidence thanks to immediate customer support help and 12-month warranty. Click "Add to Cart" Now!
Video