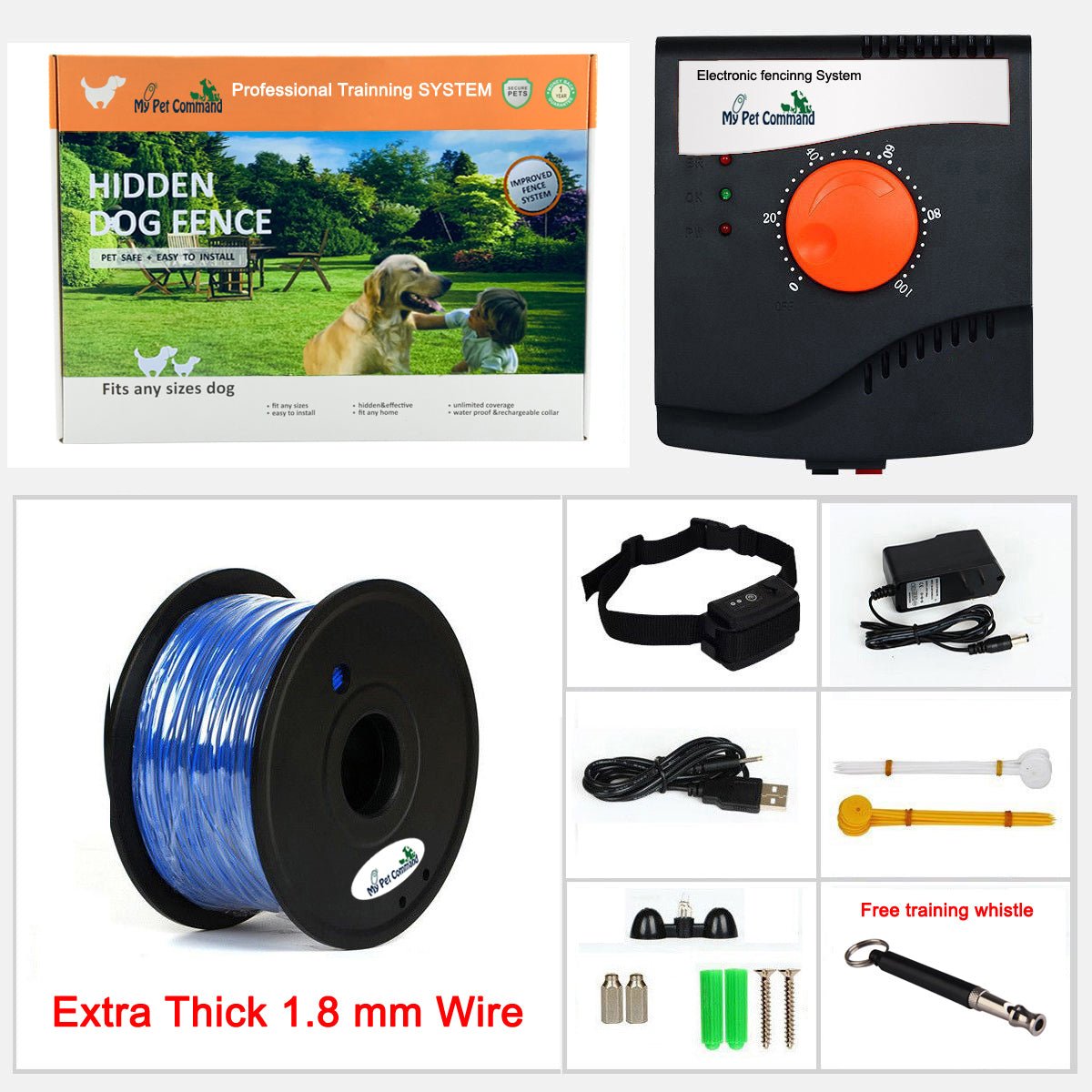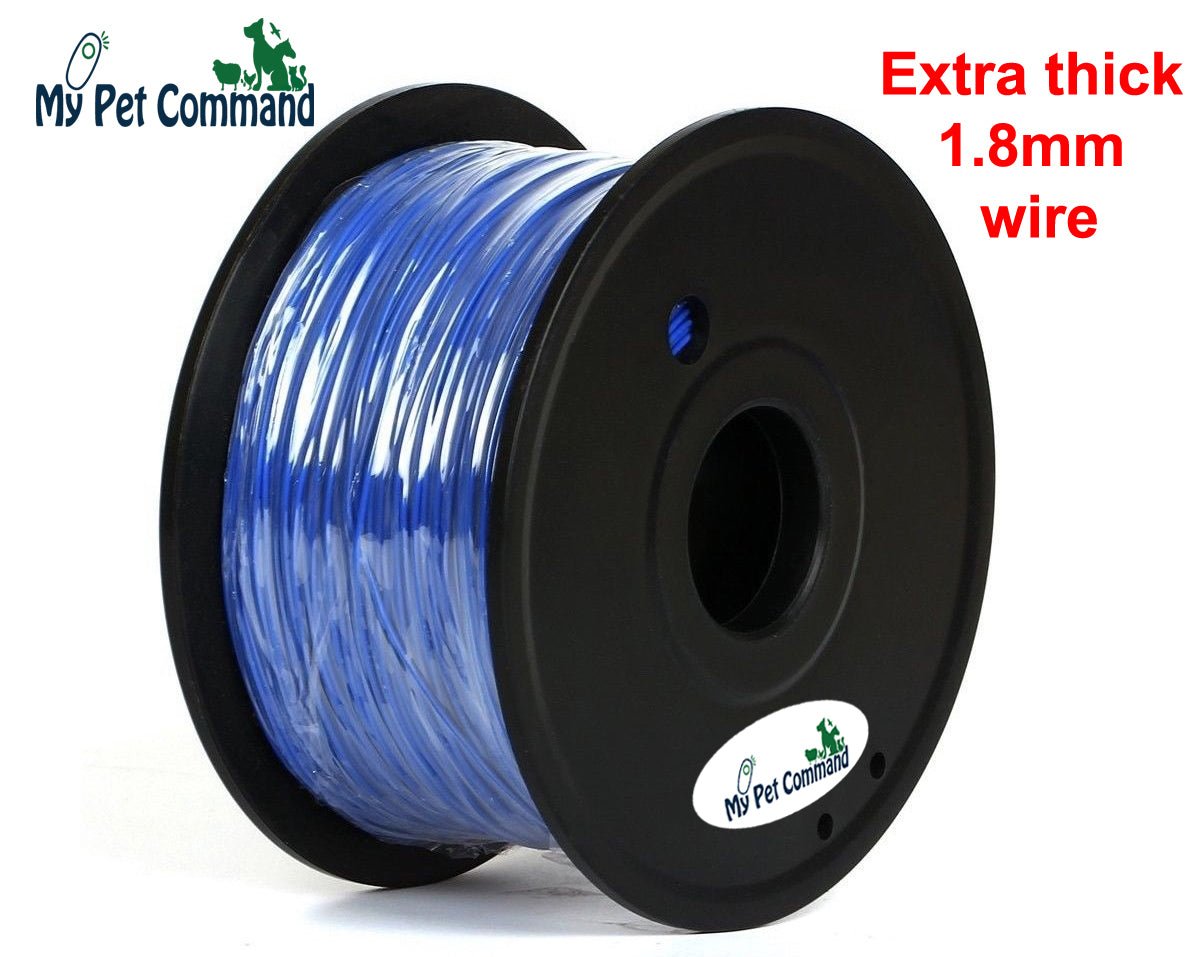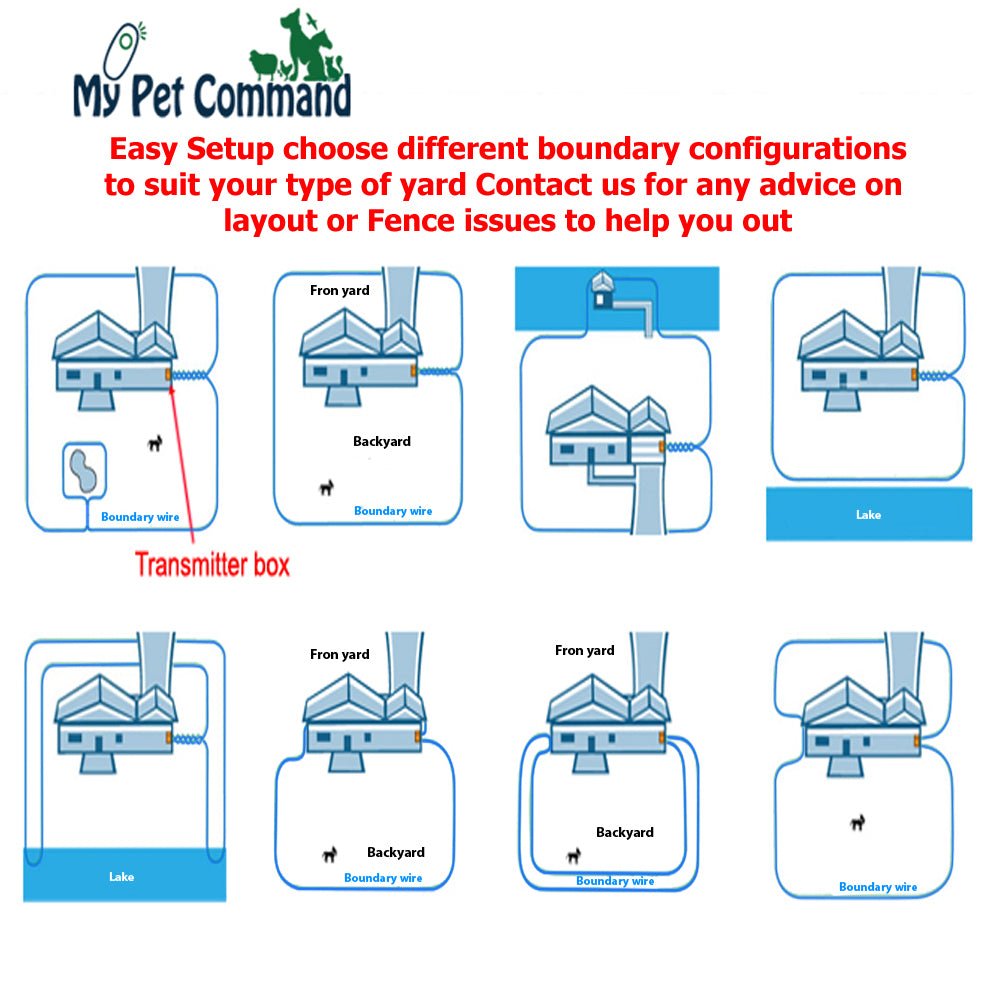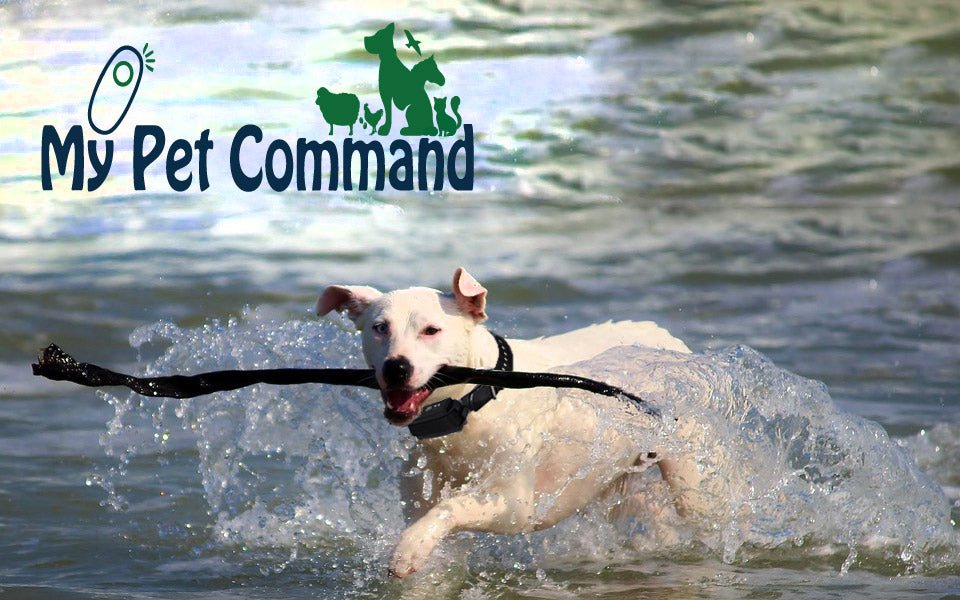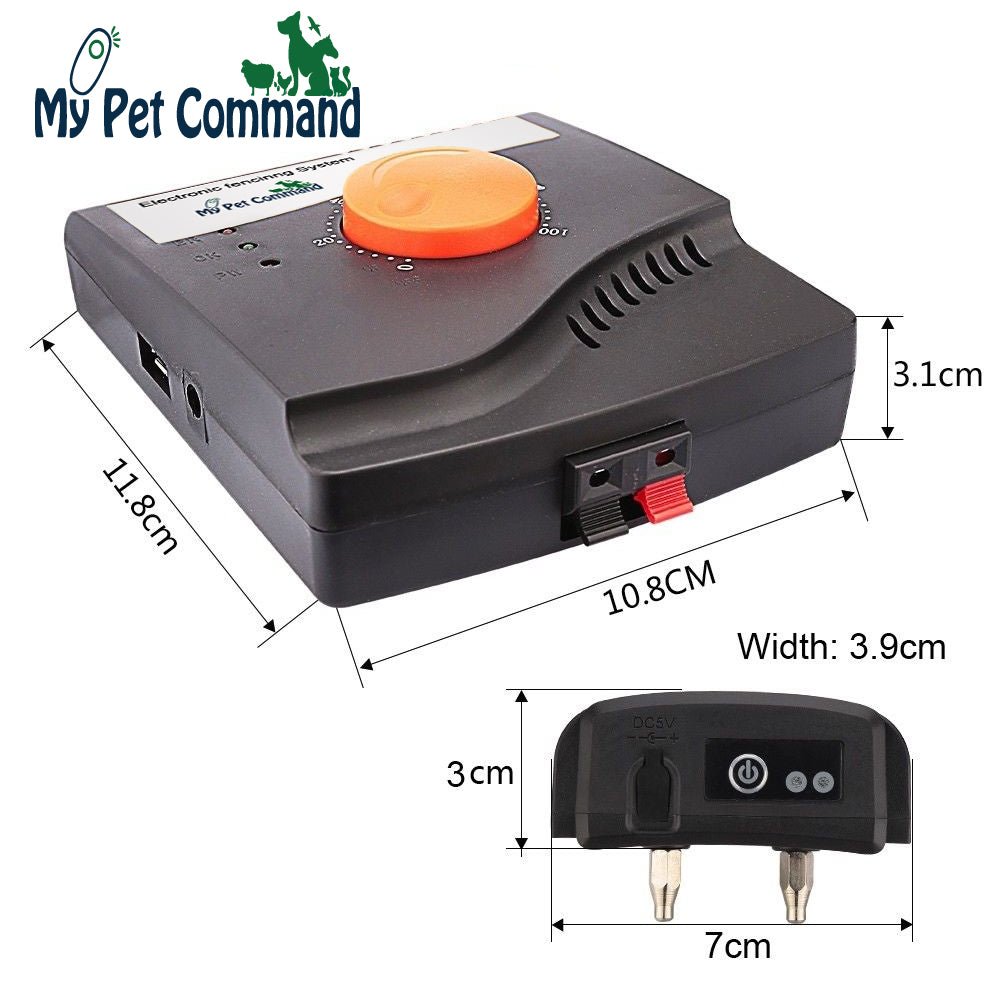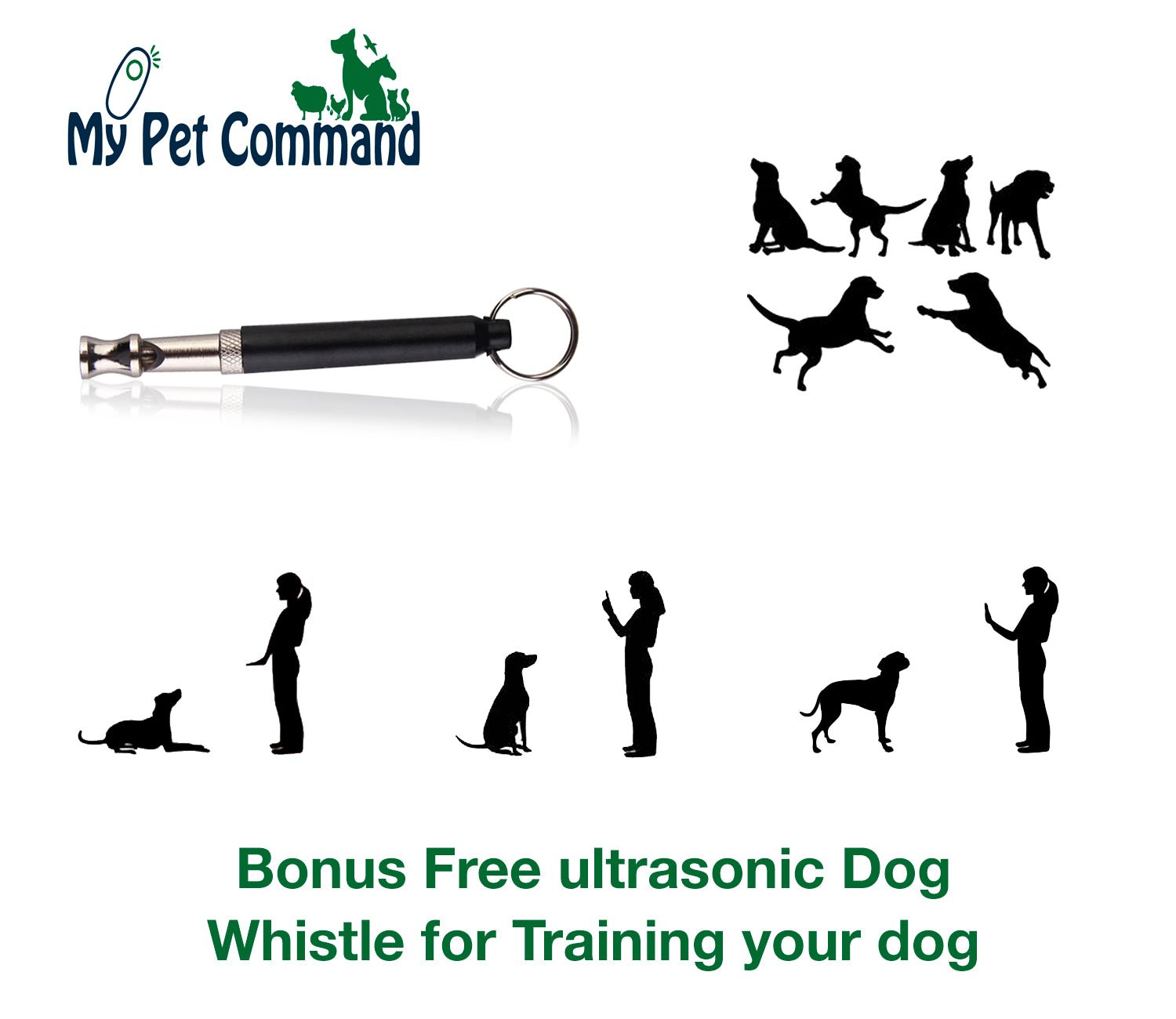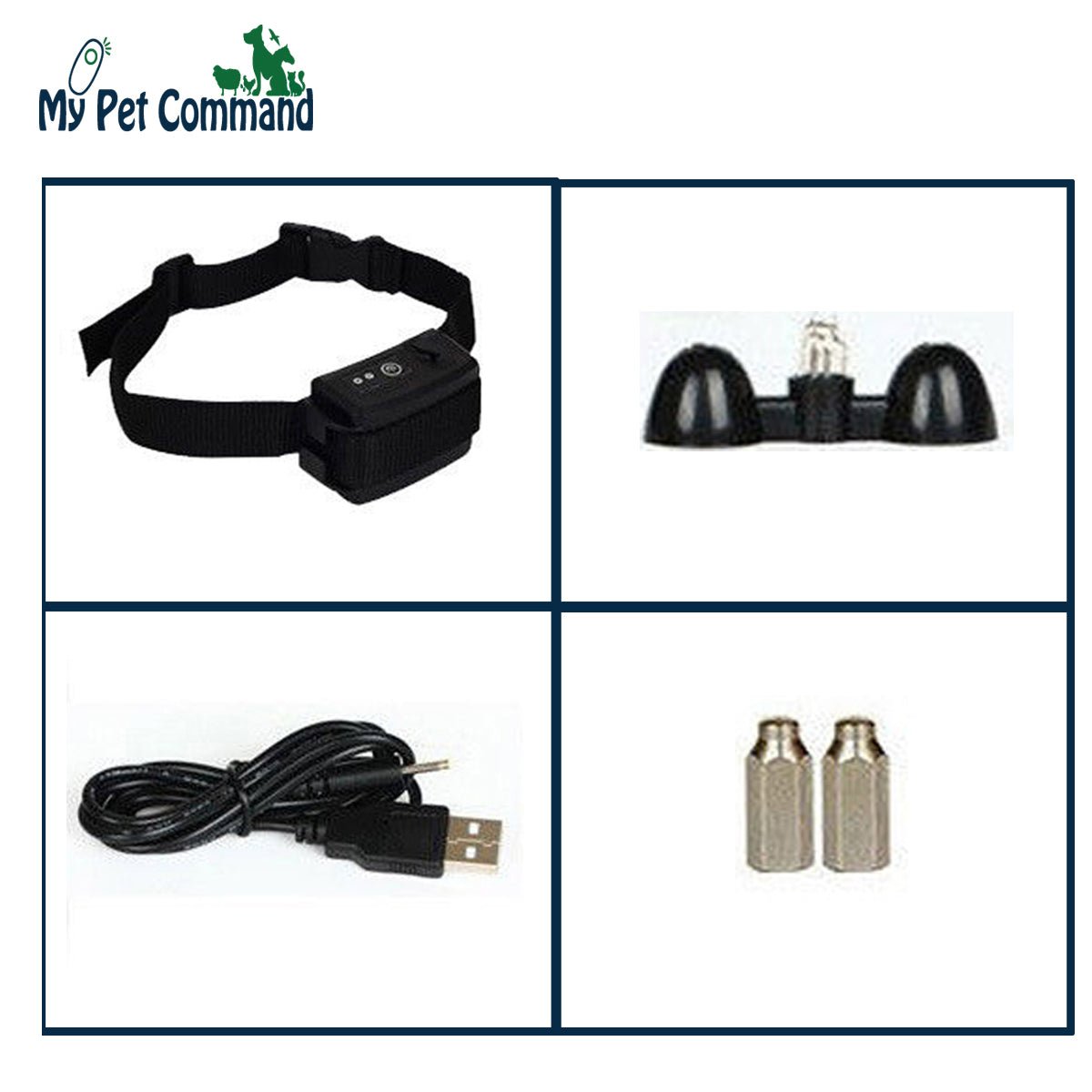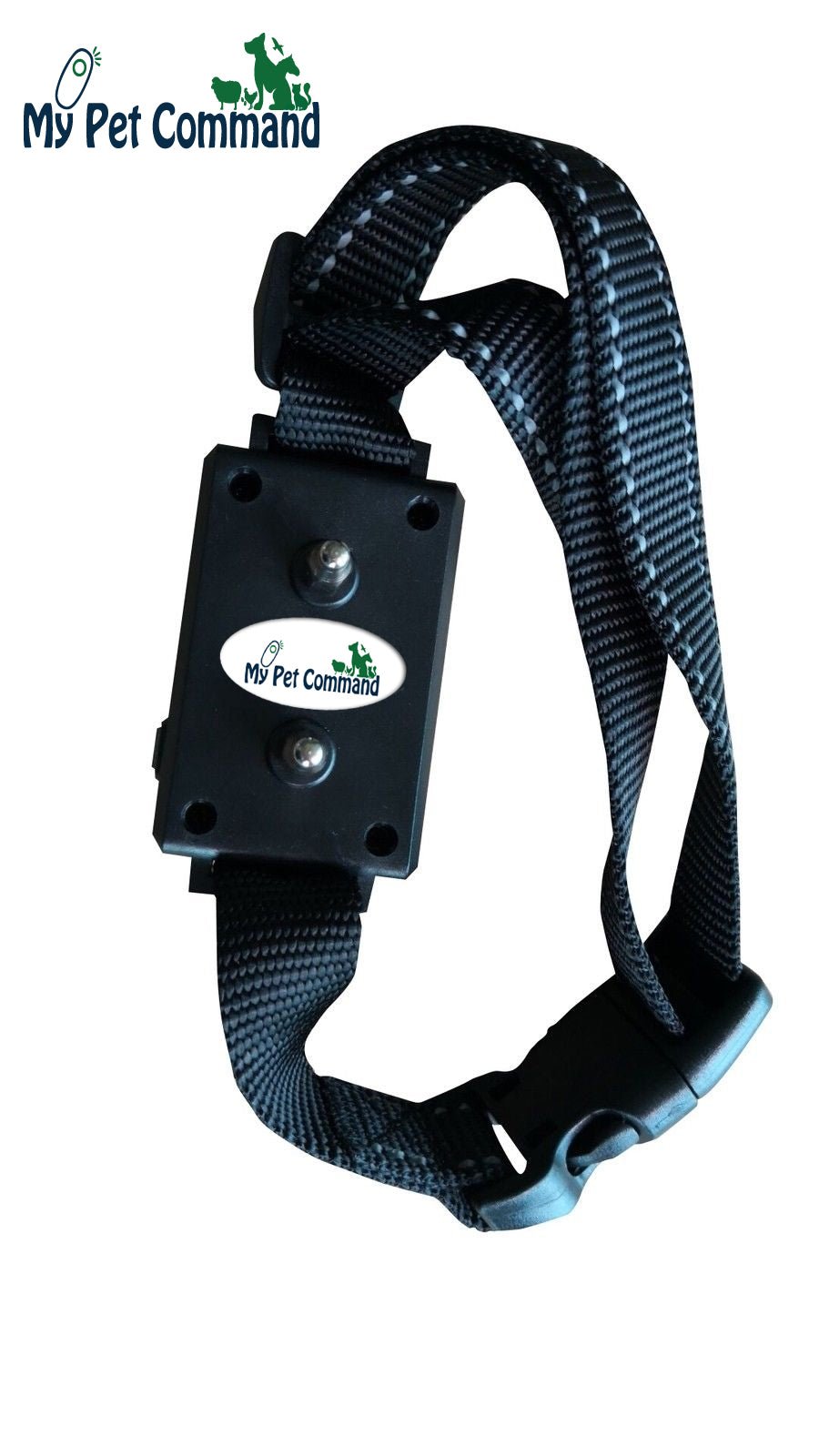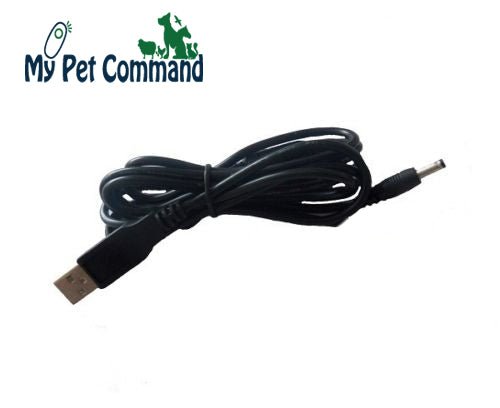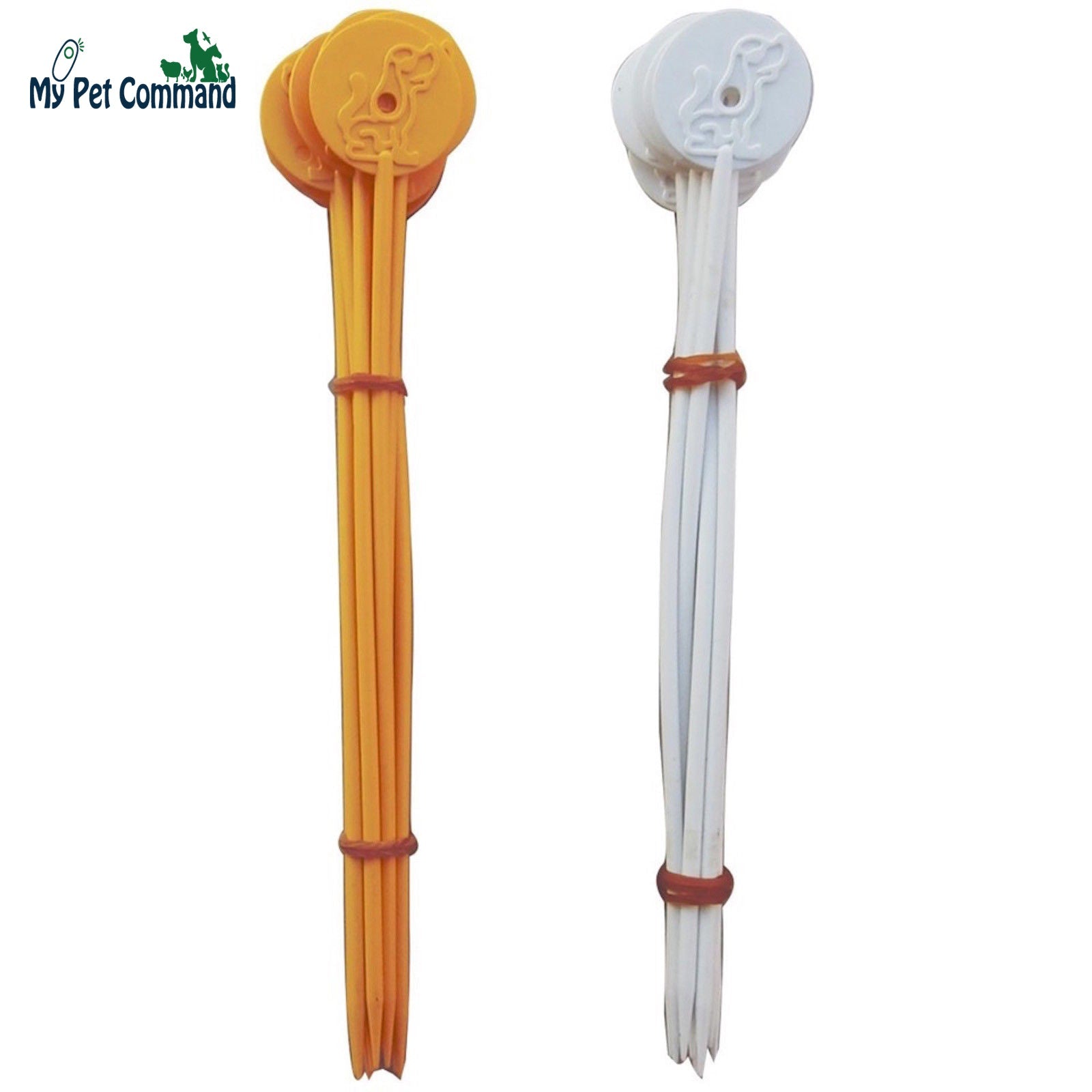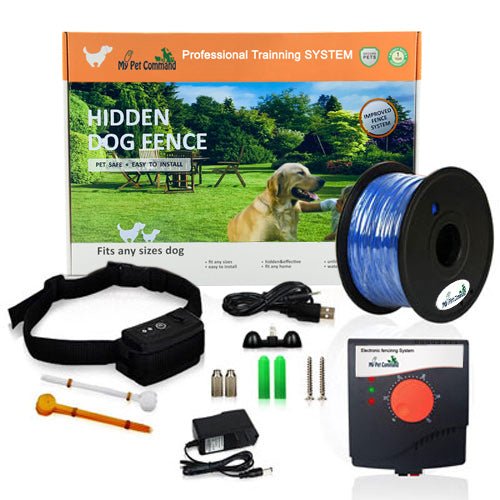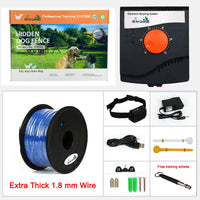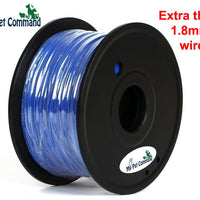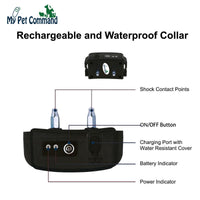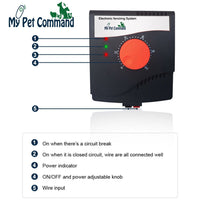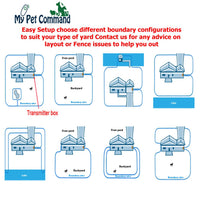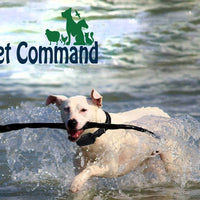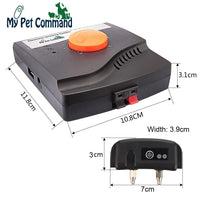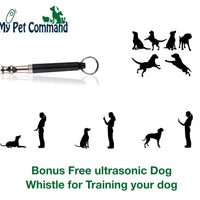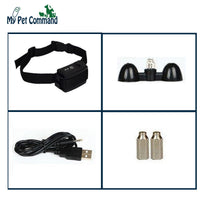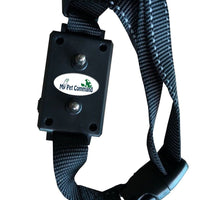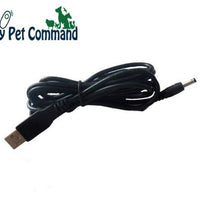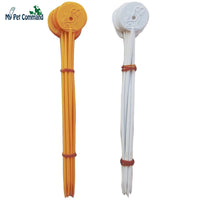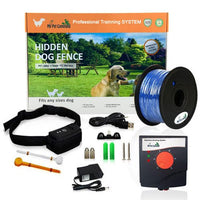 My Pet Command Waterproof Electric Dog Fence Containment system
#1collarmainkit
Please note this Product only available in Australia

Do you Struggle to contain or train your Dog ? Do you have Stubborn or wandering dogs ? Does Your Dog Dig under Fences, Have you had your dog injured or killed by passing cars ? Do you worry about your dog drowning in a pool or pond ?
Do you find repairing or replacing your existing Physical fences very expensive ?
My Pet Command Wireless Invisible Dog Fence kit is the perfect high quality and safe containment and Training Aid tool to help you. 
How it works?
A looped wire transmits a harmless radio signal.

When your dog approaches the boundary, the dog's collar will receive the signal to deliver a warning beep first and if keeps getting closer to the boundary, the system will issue more signals so the dogs knows it's time to stop.

If your dog continues getting further, the system will issue stronger signals to train your dog until your dog returns to within the boundary you have set up.

Your dog will naturally seek to avoid correction and dogs learn quickly, and are content to stay within established boundaries that you decide on. This is a very safe and effective way to contain and train your dog. Most dogs learn very quickly without any further on leash training required.
My Pet Command Electric Dog Fence Kit addresses all issues with High Quality waterproof rechargeable collars, Long Battery Life Electrostatic shock and with 5 selectable levels as well as audio tone warning. All our Products are fully designed and CE/ROHS approved
A Safe and Efficient Containment solution suitable for all dogs weighing in from 5-70 Kgs (11-154 lb) with Neck sizes 15-56cm (5.9-22 ")
No Need to replace your existing fences. Wire can be placed above or below ground and as well on any existing fence as long as it is not solid sheet metal. 
The Complete kit comes with following features:- 
1. 5 x settable Electrostatic shock correction levels with Audio warning tone on each collar.
2. Waterproof and rechargeable collars with long battery life (Approx. 5-7 days between recharges
3 Multi-dog use from the same transmitter by adding additional collars to your system with no limit.
4. Comes with 1.8mm thick robust and long lasting wire so it is easy to work with and you can customize your yard as required. Add more wire as required up to 10 Acres
5. Includes Free Bonus Ultrasonic Dog Training whistle and training guide to help train your dog for any additional training as required
6. Easy to use step by step installation guide and access to our exceptional customer support line for any help you need.
Designed for exceptional Training thanks to its easy to use design It's the only Dog electric fence Kit you should trust for training and containing your dog
See for yourself the difference between MY Pet Command's newest model and the competition. 
Buy today with confidence thanks to immediate customer support help with 60 days returns and 12-month warranty. Click "Add to Cart" Now!
AN EASY COST EFFECTIVE AND SAFE WAY TO TRAIN AND CONTAIN YOUR DOG- Our electric dog fence dog collar training system is a quick cost effective and practical solution to train your dog to stay in the yard or stop digging under or jumping over your fence without changing or replacing your existing physical fences
USING HIGH QUALITY RECHARGEABLE AND WATERPROOF IPX4 WIRELESS COLLARS which will automatically send an Audible tone warning first as the dog approaches the electric dog fence boundary and then will automatically send a safe static correction with 5 settable levels. Dogs Quickly learn to stay away or cross these boundaries.
CUSTOMIZE YOUR ELECTRONIC DOG FENCE TO SUIT YOUR YARD Using our Extra thick robust 1.8mm wire you can easily install our fence above or below ground and on existing fences (Except Solid Sheet metal fences) and customize the containment area you want to contain your dog or keep them out of areas you don't want them to enter such as garden beds etc…. Expand your fence by adding more wire up to 10 Acres
OUR COLLARS ARE DESIGNED TO SUIT MOST SMALL, MEDIUM AND LARGE DOGS weighing from 5-70 Kg (11-154 lb) with neck sizes ranging from 15-56cm (5.9-22 ") and add Multiple collars for more dogs to the system as required
(1) x  Waterproof and Rechargeable collar with USB Charging cable
     (1) x 150m roll of heavy-duty 1.8mm thick boundary wire 
     (1) x door/wall mounted transmitter 
     (1) x Australian power plug 
     (2) x short metal contact points 
     (2) x long metal contact points 
     (2) x mounting screws with lugs 
     (1) x test light 
     (20) x training flags 
     (1) x Ultrasonic Training whistle and dog training guide and 
     (1) x Step by Step easy installation guide
5 Settable Levels on your Waterproof Rechargeable Collar
IPX4 Waterproof & Rechargeable 
Customize your Yard with different layouts as required
Fully Flexible to achieve the containment you require with adding extra cable with a great range of up to 10 Acres.
Easy to work with and Durable Extra thick wire compared to standard wire
Compared to other systems the extra thick 1.8mm wire makes it much more durable and easy to work with in Australian conditions add extra wire to suit your containment area by easily joining extra wire with Standard Waterproof Cable joiners.
Easy to Mount Transmitter Box
Easy to mount Transmitter box in an indoor/waterproof area (Requires Standard Power Point and SAA Power adapter provided with the kit.
Free BONUS item Ultrasonic Training whistle and Free Training Guide
Additional Free Bonuses
20 x Training Flags
I x Test Bulb
USB Cable Charger
Set of long collar prongs
The My Pet Command Dog Fence system is the premiere D.I.Y. static correction pet containment system for the dog owner with up to 10 acres of coverage needs. Easy Setup
The package includes all the standard components you need to setup your inground or above ground dog fence, train your dog, and ensure that your dog stays safely contained in the perimeter you set.
Buy today with confidence thanks to immediate customer support help with 60 days returns and 12-month warranty. Click "Add to Cart" Now!
#Extracollar
Please note this is only available in Australia and is the Extra Collar Only
Includes
1 x Collar
USB Charging Cabler
Set of long collar prongs and test Bulb
#extracable
Please note this is only available in Australia and is the Extra Cable only